The Chadwick Construction Challenge Cup
See Albion supporters in Cup Clash action !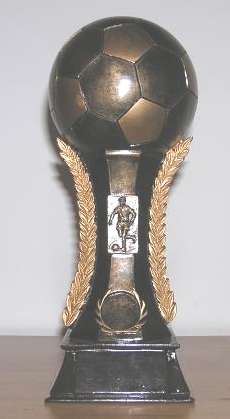 Photo: Anc
Boing FC v WestBrom.com
Saturday 27th March 2004,
Coseley Leisure Centre
10:30 hrs Kickoff
This Saturday, Boing F.C, the BOING and Baggies.com Internet supporters team, will take on a team from rival site westbrom.com in a one-off cup final.
The message boards and mailing lists have been inundated with speculation of whether the Boing FC veterans will be able to dismiss the challenge of the newly formed westbrom.com team or whether the nippers will be a surprise package and cause an upset in their first ever fixture.
Please come and offer your support for either team or just enjoy a day out - goals are virtually guaranteed in these games! Directions can be found on the BOING F.C. site (click on the button down the left of the screen).
The team photographer, Anc, will be there and you could even be snapped at the this landmark event in Internet supporters team football.
Best regards
Wrighty
Boing FC Gaffer